In vendita da oggi, nei negozi e online, Carnival Collection, la nuova capsule di Benetton incentrata su due cavalli di battaglia del brand: colore e diversità.
La collezione celebra il colore in tutte le sue tonalità ispirandosi alla società globale in evoluzione.
Nasce dall'esperimento Face of the City, che ha creato sei modelle virtuali tramite la elaborazione informatica di dati somatici dei gruppi etnici predominanti nelle sei capitali della moda: New York, Parigi, Milano, Londra, Berlino e Tokyo.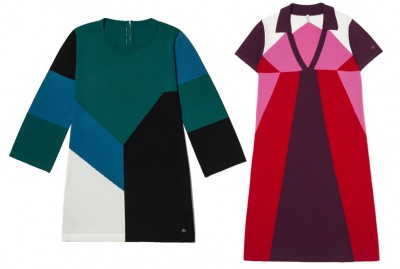 La Carnival Collection fa tesoro di queste diversità e sfruttando le tecnologie del knitwear per unire diverse palette colore propone capi per uomo, donna e ragazzo dalle linee moderne e pulite, evidenziate da intarsi di maglia e da color block forti e di carattere: dal magenta all'ottanio, dal turchese al rosso vinaccia.

scegli un post!