Firenze accende i riflettori su fashion e dintorni con le manifestazioni di Pitti Immagine dedicate in rapida successione a Uomo (9/13 gennaio), Bambino (19/21 gennaio) e Filati (25/27 gennaio).
E' una panoramica sulla moda di domani con una finestra su quella di ieri illustrata dalla mostra fotografica "Fashion in Florence through the lens of Archivio Foto Locchi" allestita a Palazzo Pitti dal Centro di Firenze per la Moda Italiana.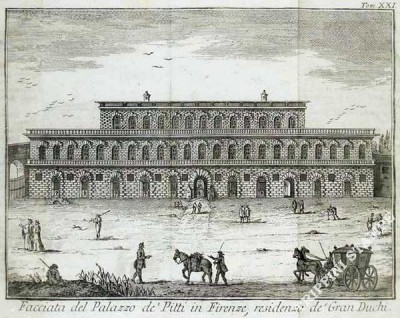 Perchè la formula delle attuali fashion week – che coordinano glamour della passerella, contatto diretto fra maison e buyer ad ambientazioni monumentali – hanno visto la luce con il primo défilé organizzato nella Sala Bianca di Palazzo Pitti il 22 luglio 1952 da Giovanni Battista Giorgini: evento che proiettò la moda italiana sulla ribalta mondiale.

Da allora la Sala Bianca ha accolto le fashion week fiorentine fino al 1982, soppiantata poi dall'efficiente grigiore milanese.
Ma l'11 gennaio riapre eccezionalmente le porte alla moda con lo stilista fiorentino Stefano Ricci che vi presenterà la collezione con cui celebra i 45 anni del suo brand.

scegli un altro post

#fashionblog