La giuria del Festival del Cinema di Cannes presieduta da Pedro Almodovar ha consegnato la Palma d'Oro al film di Ruben Ostlund The Square.

Premio speciale del 70° anniversario a Nicole Kidman. Premio come miglior regista a Sofia Coppola per The Beguile.
Non c'erano film italiani candidati alla Palma d'Oro, ma Un Certain Regard ha premiato l'interpretazione della bella e brava Jasmine Trinca nel film Fortunata tratto da un racconto inedito di Margaret Mazzantini.

Un'Italia al femminile ha così rappresentato il suo cinema a Cannes:
Monica Bellucci è stata la seducente madrina del Festival, Claudia Cardinale la protagonista del manifesto, Jasmine Trinca e Margaret Mazzantini le premiate.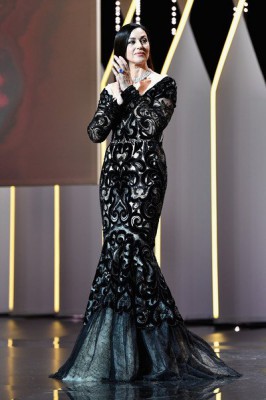 #Cannes …scegli un altro post

#fashionblog