Lady Gaga e Taylor Kinney si "prendono una pausa", e mettono in standby per motivi di lavoro una love story iniziata sotto i migliori auspici 5 anni fa.
E' quanto rivela un post di oggi sul profilo Instagram della cantante.

"Taylor and I have always believed we are soulmates. Just like all couples we have ups and downs, and we have been taking a break.
We are both ambitious artists, hoping to work through long-distance and complicated schedules to continue the simple love we have always shared. Please root us on.
We're just like everybody else and we really love each other".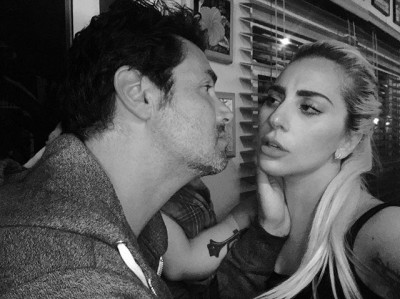 "Io e Taylor abbiamo sempre creduto di essere anime gemelle. Come tutte le coppie abbiamo alti e bassi, e ci prendiamo una pausa.
Siamo entrambi artisti ambiziosi, speriamo di superare la distanza e gli impegni che ci separano per ritrovare l'amore sincero che abbiamo sempre condiviso.
Per favore sosteneteci! Siamo proprio come tutti gli altri e davvero ci amiamo".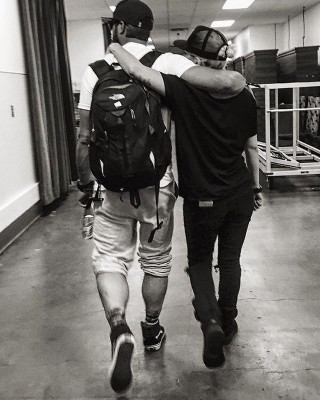 Più delle espressioni diplomatiche che Lady Gaga ha postato stamattina, parla la malinconica foto in b/n che le accompagna e in cui lui e lei, fotografati di spalle in jeans e scarpette, camminano stretti in un abbraccio amichevole, come compagni di college.
Torna così el suo astuccio il diamante a forma di cuore che Taylor Kinney ha regalato a Lady Gaga questo San Valentino, prospettando un imminente matrimonio da favola.
Matrimonio bruscamente svanito lasciando a bocca asciutta stilisti, wedding planner e il parentado di Santa Lucia del Mela, dove mezzo mondo credeva che Lady Gaga avrebbe pronunciato il fatidico sì, in onore del bisnonno siciliano.

Sembra così arrivata alla frutta una storia d'amore che ha scaldato il cuore di milioni di follower che però non perdono la speranza e riempiono il web di accorati messaggi di incoraggiamento e di conforto.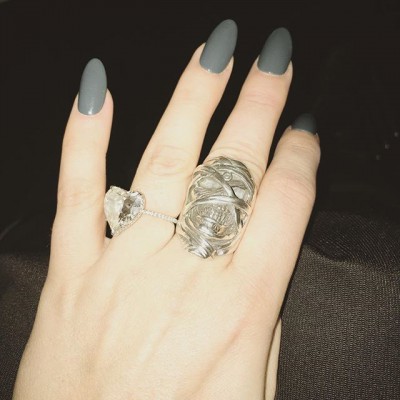 E forse hanno ragione loro: non è un addio, ma una pausa di meditazione profonda ispirata dal recente incontro fra Lady Gaga e il Dalai Lama all'US Conference of Mayors.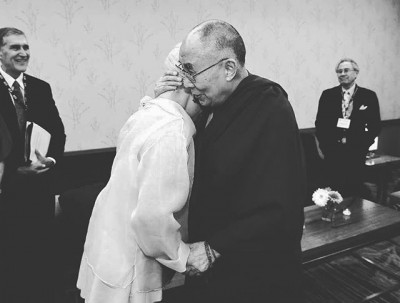 Incontro seguito da una intervista di Lady Gaga al Dalai Lama grazie alla quale – scusatemi se è poco – la Cina ha cancellato l'esistenza di Lady Gaga e della sua musica nei confini territoriali e virtuali dell'ex Celeste Impero, considerando la cantante come una sovversiva.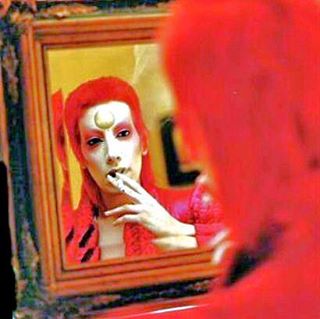 scegli un altro post!