Victoria Beckham torna alla NYFW e stupisce.

Marito David e figlio Brooklyn a seguito, Victoria Beckham lascia a casa il solito aplomb so British, il piglio sartoriale e il taccododici.
Indossa un morbido completo kimono, sandali flat, i capelli sono sciolti e sapientemente arruffati. Le mani in tasca e… Victoria Beckham sorride!

La sorpresa aumenta con lo scorrere della sua collezione SS 2017: linee morbide che accompagnano i capricci di sete e velluti dai colori luminosi.

Stampe floreali, a vista i reggiseni scolpiti nel raso: il sapore d'oriente contamina gli accessori e il makeup che consacra la nuova collaborazione fra Victoria Beckham ed Estée Lauder.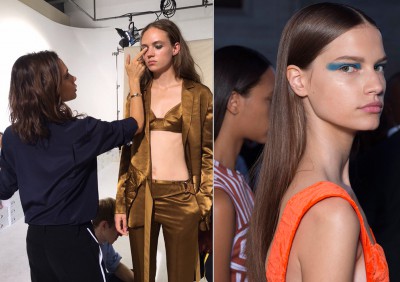 E' una collezione "new and fresh", spiega Victoria Beckham a Vogue che l'ha scelta per la copertina di ottobre.
Uno stile leggero e fluido che dissolve le forme per uno spirito libero, "easy and cool".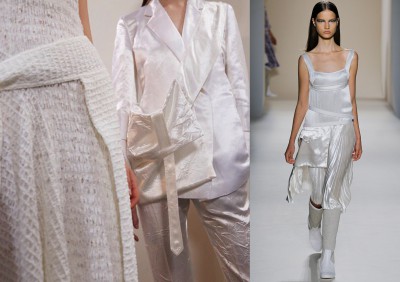 scegli un altro post

BLOG