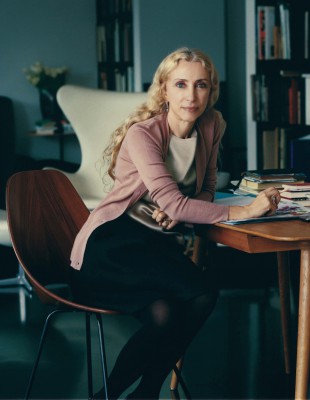 E' scomparsa Franca Sozzani. La malattia ha fermato il suo cuore ma non cancella il contributo che, con l'impegno quotidiano e la sua competenza, la direttrice di Vogue Italia ha dato al mondo della moda.

Il figlio, Francesco Carrozzini, aveva presentato all'ultimo Festival di Venezia "Franca, chaos and creation", un documentario dedicato a Franca Sozzani.
"Una lettera d'amore a mia madre", lo aveva definito in un'intervista pubblicata su Vogue.it. Vederlo è un'occasione per conoscerla più a fondo.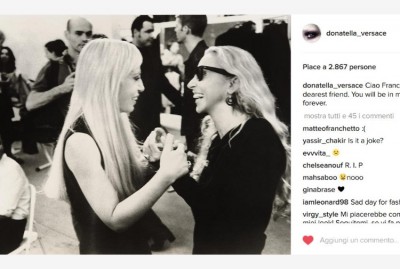 I social diffondono in tempo reale i post di cordoglio degli stilisti di tutto il mondo fra cui Donatella Versace (Ciao Franca, dearest friend…), Jeremy Scott (How do you say goodbye to not only a friend but a true inspiration?), Giambattista Valli (I will miss you my favourite blonde Princess.), Peter Dundas (Thank you Franca for everything you did for me and for fashion…).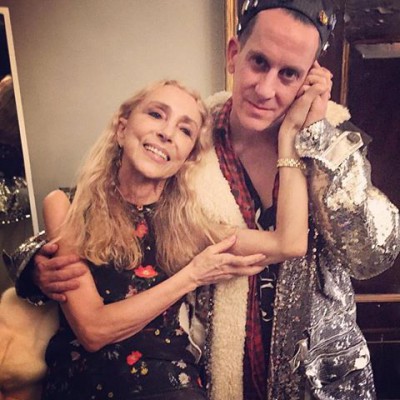 Anna Wintour ha ricordato Franca Sozzani sulle pagine di Vogue:
"(…) Franca and I found ourselves falling into a friendship that I am so happy and honoured to say sustained itself for 30 years. That's one thing that Franca taught me about friendship: sometimes, you really have to earn it…".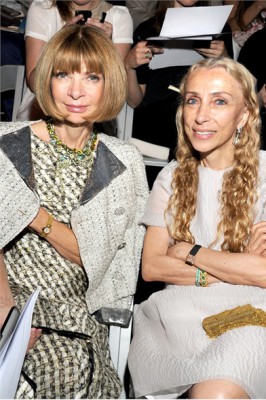 scegli un altro post
#fashionblog