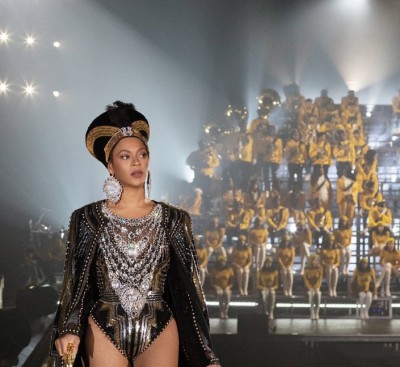 Un anno di ritardo per "colpa" dei gemellini Sir e Rumi: ma finalmente Beyoncé canta al Coachella, trionfa e ringrazia: "…thank you for allowing me to be the first black woman to head line".

Incredibile ma vero: nel 2018 Beyoncé è la prima donna "di colore" a fare da testa di serie al festival californiano e il "Beychella", come Twitter l'ha ribattezzato, non ha deluso.
Tanta musica "in famiglia": sul palco arriva la sua dolce metà Jay Z con cui Beyoncé canta Deià-vu.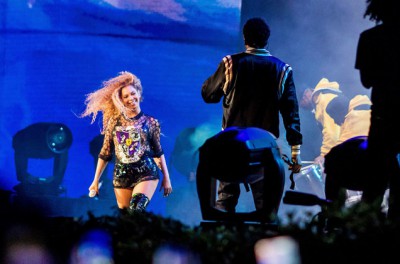 Poi c'è la sorellina Solange Knowles anche lei al suo debutto sul palco di Coachella, quindi le "cuginette", ex Destiny's Child, Kelly Rowland e Michelle Williams.
E soprattutto tanto glamour: un doveroso accenno di stile Coachella – con shorts sfilacciatii e felpa di un color "lemonade" amplificato dal corpo di ballo – poi Beyoncé ipnotizza i social con lo splendore delle mise griffate Balmain.

Oliver Rousteing la veste da divinità egizia grondante di oro e argento:
Bey interpreta la sontuosa autocelebrazione per i fedelissimi che la incoronano, seduta stante, la prima black queen del Coachella.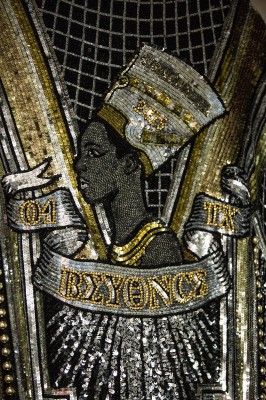 #beychella
#fashionblog