C'è un tocco, più o meno diretto, di Gucci sui look of the week.
La maison fiorentina ha infatti vestito i Maneskin a Budapest dove hanno ricevuto il premio come miglior rock band del 2021 agli MTV Ema.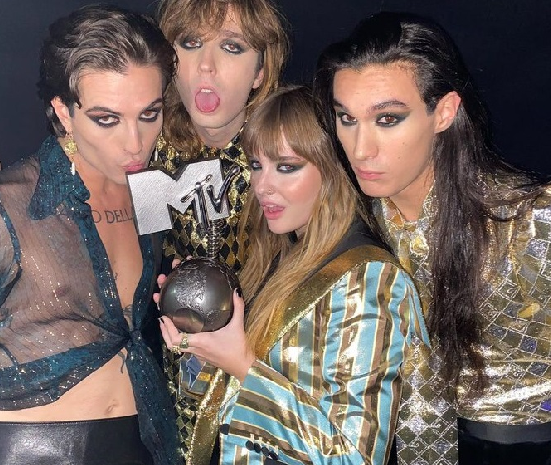 Lady Gaga ha preferito indossare Valentino di giorno e Versace la sera, ma transitava a Milano per la première di House of Gucci.
Gioielli: Tiffany & Co.