Fino al 30 maggio al museo de Young di San Francisco è possibile visitare Oscar de la Renta: The Retrospective, una mostra curata da André Leon Talley che attraverso 130 abiti, provenienti anche dalla collezione privata de la Renta, racconta l'attività del celebre couturier, scomparso nel 2014.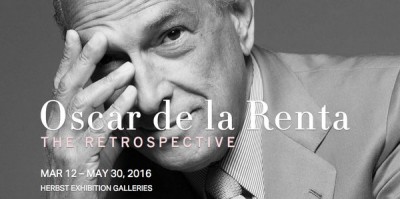 La mostra non segue un ordine cronologico ma è suddivisa in cinque sezioni tematiche: inizi, Spagna, Oriente, Russia e influenze botaniche ispirate ai suoi celebri giardini.
Esposti abiti da giorno e da sera visti sui red carpet, che hanno vestito 4 first lady e hanno sfilato nella Battle of Versailles (1973): sfida fra la moda americana e quella francese che mise a confronto le mentalità di Vecchio e Nuovo Mondo.

scegli un post!