Oggi parliamo di Capri e di Venezia prendendo spunto da Dolce e Gabbana.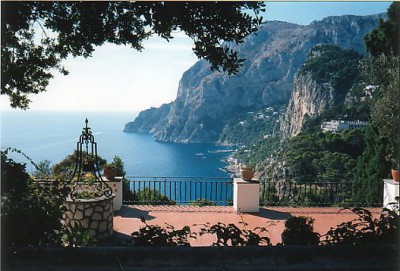 Io adoro Capri: dico a tutti di visitarla.
Maggio è forse il mese più bello per godere della sua luminosa bellezza, per sentire il profumo dei fiori d'arancio nelle stradine assolate e tuffarsi nel suo mare che era miracolosamente cristallino anche in tempi in cui le acque del Golfo di Napoli erano davvero inquinate.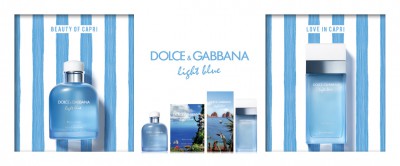 Non ci si stanca mai della sua magia, del suo misterioso fascino di cui sono evidentemente vittime anche i nostri stylist, che dopo Light Blue dedicano all'isola due profumi in limited edition: Love in Capri per Lei e Beauty of Capri per Lui.
Love in Capri è una fragranza floreale, ispirata alla dolcezza del caprifoglio; Beauty of Capri è una fragranza legnoso-aromatica che evoca i panorami maestosi dell'isola.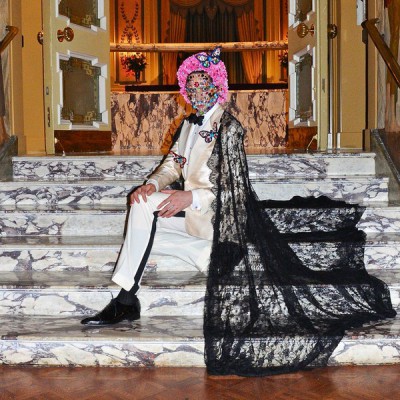 Per parlare di Venezia dobbiamo andare a New York dove si è svolto, all'hotel The Pierre, l'annuale ballo in maschera dell'associazione Save Venice, sponsorizzato da Dolce e Gabbana e ispirato quest'anno al tema Le vacanze italiane.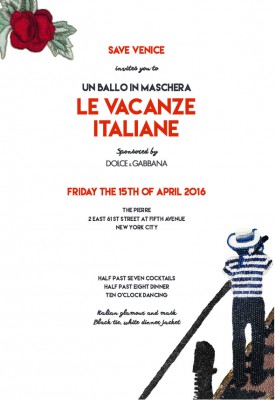 Celebrità, maschere e abiti floreali griffati D&G in questa serata di beneficenza per finanziare le iniziative a tutela del patrimonio artistico veneziano promosse da Save Venice.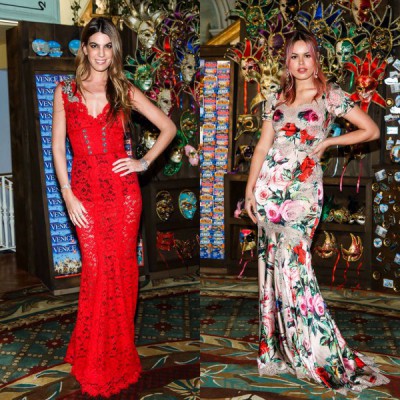 Prossimo progetto: il restauro dell'altare della chiesa di San Sebastiano con opere di Paolo Veronese e della Madonna con Bambino del Maestro di Badia a Isola alla Galleria Cini di Venezia in sinergia con Friends of Florence, associazione con cui Save Venice è gemellata per ricordare, a cinquant'anni di distanza, le alluvioni del novembre 1966 che colpirono Firenze e Venezia danneggiando tante opere d'arte.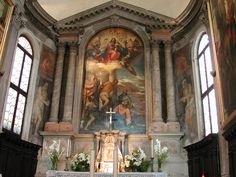 scegli un altro post!