Meet Africaba è un versatile e simpatico borsone multicolore disegnato da Christian Louboutin per La Maison Rose, un centro creato a Dakar dalla Company of Senegal and West Africa (CSAO), ente benefico creato nel 1995 da Valérie Schlumberger per aiutare le donne e i bambini senegalesi disagiati.
Fabbricata artigianalmente dalle donne della Maison Rose, la borsa ha grafiche, colori e materiali tipici dell'Africa occidentale.
Viene prodotta in edizione limitata e venduta a 990 euro nelle boutique di Christian Louboutin e online.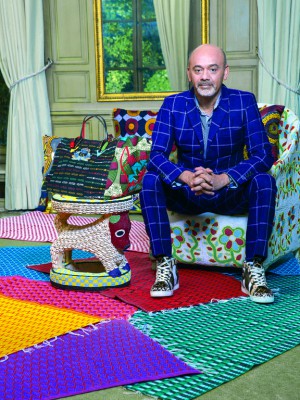 Il 10% dei proventi verrà devoluto alla Maison Rose, per aiutare e donne ad acquisire una professionalità nel rispetto della loro cultura.
"Aiutare le donne – ricorda Louboutin – è importante perché le aiuta a guadagnare autonomia".

scegli un altro post!