Stamattina era di tendenza su Twitter l'hashtag Get the Look, riferito alla beauty app gratuita di Rimmel London, che l'avessimo avuta noialtre quando andavamo al liceo una cosa del genere, perfino l'ora di matematica sarebbe volata via in un attimo!

Nata per i dispositivi Apple (dall'iPhone 5s in poi) e Android (dal 4,1 in poi), Get the Look permette di applicare sul proprio volto – basta un selfie – il makeup "rubato" dalla foto di una modella o una celeb.
Oppure di sperimentare i look presenti nella galleria di Rimmel London.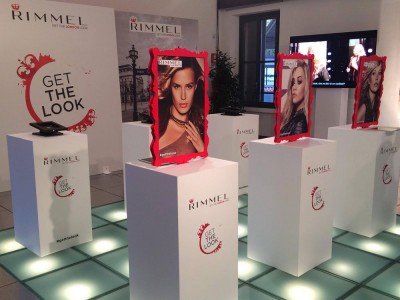 Una volta "trasmigrato" sul proprio viso il makeup può essere modificato a piacere e può essere condiviso con gli amici.
Naturalmente è possibile anche acquistare online i prodotti Rimmel London.

E, per i duri di comprendonio, c'è anche un bel tutorial su YouTube.
scegli un altro post
BLOG