Dal 3 novembre la collezione Kenzo x H&M – abbigliamento e accessori per lui e per lei – sarà in vendita in 250 negozi selezionati in tutto il mondo, oltre che online.
Anteprime del lookbook circolano da qualche giorno online e sui social svelando i modelli creati da Carol Lim e Humberto Leon per H&M, in bilico fra i cliché storici del brand ideati da Kenzo Takada e le linee più attuali.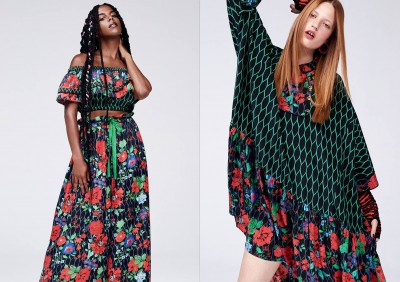 Ci sono stampe a tinte forti, volumi morbidi e avvolgenti, fiori sgargianti e il classico animalier della casa che si appropria di tutti i colori possibili acquistando grinta e dinamicità con il motto "self expression and diversity".

Testimonial della campagna, fotografata da JeanPaul Goude, un gruppo eterogeneo di modelle ed artisti fra cui Chloe Sevigny, Chance The Rapper e Iman: fashion icon nonché vedova di David Bowie.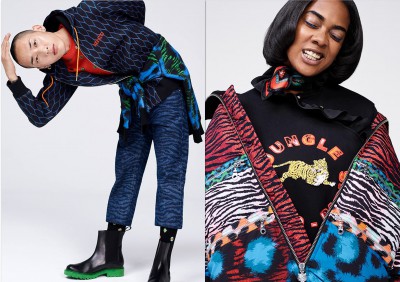 Iman ha portato nella campagna di Kenzo x H&M il suo impegno di attivista a sostegno dei profughi della Somalia, ricordando che lei stessa – figlia di un diplomatico – e la sua famiglia furono costretti a fuggire dalla Somalia al Kenia, grazie all'ausilio della associazioni umanitarie.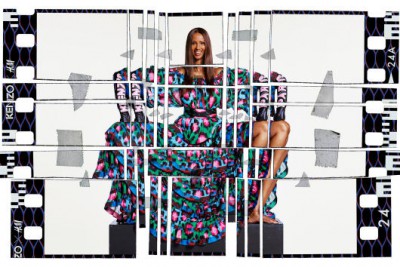 "Non ho mai dimenticato le organizzazioni non governative che mi hanno aiutato quanto ero adolescente", spiega Iman invitando tutti a solidarizzare con i rifugiati politici che appoggia con la sua immagine perché: "I AM the face of a refugee".

scegli un altro post
BLOG