Il musical LaLaLand, con Emma Stone e Ryan Gosling, ha razziato 7 Golden Globes in un gala di cui si ricorda solo Meryl Streep che – nel ritirare il premio alla carriera – ha dissertato contro colui che siede "in the most respected seat in our country" riferendosi, senza nominarlo, a Donald Trump.

Meryl Streep (che in passato ha anche caricaturizzato Trump) l'ha biasimato per aver scimmiottato un giornalista disabile senza vergognarsene elencando poi una serie di colleghi "oriundi" ("What is Hollywood? A bunch of people from other places!") che se venissero espulsi dagli States per la loro multietnicità non resterebbe negli USA altro svago che guardare partite di football.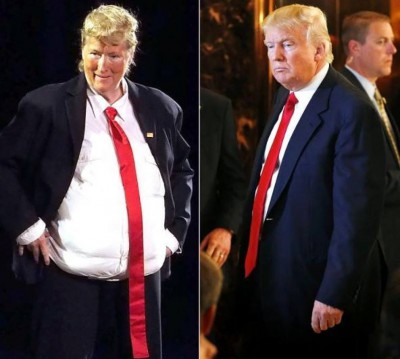 Donald Trump non gliele ha mandate a dire e ha twittato a raffica: "Meryl Streep, one of the most over-rated actresses in Hollywood, doesn't know me but attacked last night at the Golden Globes. She is a…..".
E: "For the 100th time, I never "mocked" a disabled reporter (would never do that) but simply showed him….".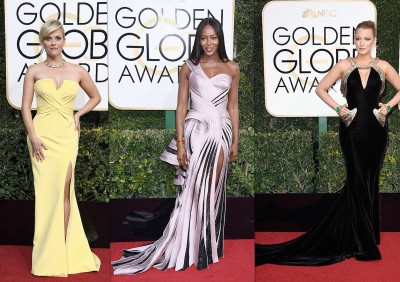 Con queste premesse scivola comprensibilmente in secondo piano l'esclusivo red carpet che ha premiato gli stilisti italiani, da Atelier Versace con il glamour davvero sexy esibito da Naomi Campbell, Blake Lively e Reese Whiterspoon, a Emma Stone che indossava un raffinato Valentino.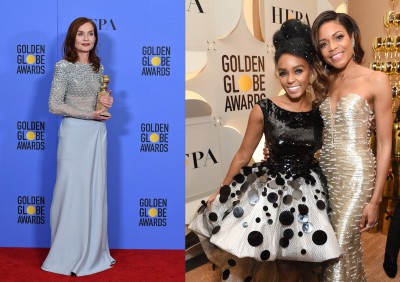 Tanti uomini per GUCCI (Ryan Gosling, John Legend, Donald Glover, Andrew Garfield, Tom Hiddleston) e per Dolce & Gabbana (Colin Farrel, Casey Affleck, Jeff Bridges).
Impeccabili PRADA per Jessica Chastain e Natalie Portman. Armani Privé per Naomie Harris, Janelle Monae, Isabelle Huppert, Mel Gibson.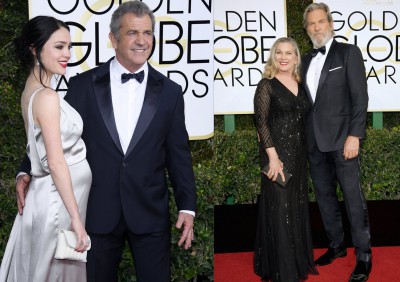 E ancora Italia con Giuseppe Zanotti, Bottega Veneta…
La stessa Meryl Streep indossava un abito di Givenchy creato da Riccardo Tisci.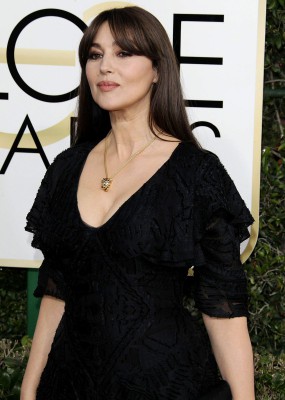 Monica Bellucci, esterofila, esibiva un nero Ralph Lauren

Ma i più apprezzati dai social sono stati gli abiti di La Bourjoisie esibiti nell'afterparty da Kendall e Kylie Jenner. Che pizza!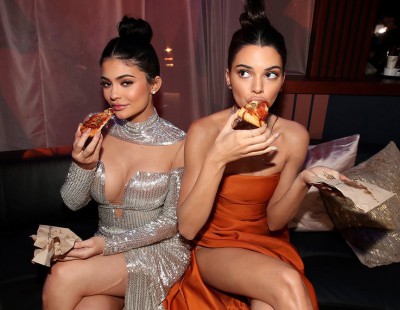 scegli un altro post
#fashionblog