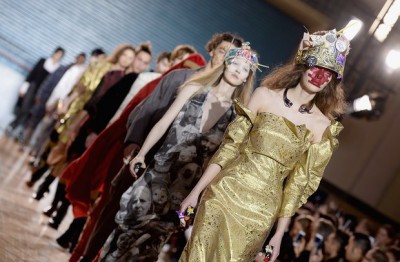 Vivienne Westwood unisce le sue etichette e le linee uomo-donna nella nuova collezione AW17/18 vista alla London Fashion Week Men's, eleggendo Londra come unica vetrina della sua maison e cancellando così Milano dalla sua agenda.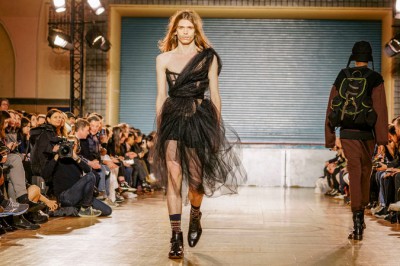 Niente see now buy now: i modelli visti in passerella saranno in vendita fra i sei canonici mesi ad eccezione della capsule collection di gioielli già disponibili nelle boutique e online.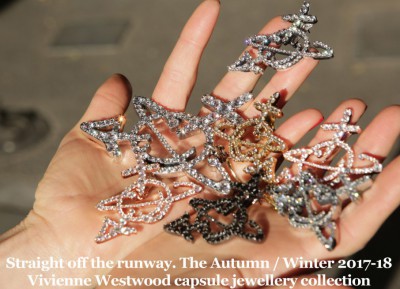 La nuova collezione è intitolata Ecotricity, per non smentire l'impegno socio-politico di Vivienne Westwood che al caleidoscopio di forme e colori miracolosamente assemblati sulle silhouette allega come sempre i suoi slogan.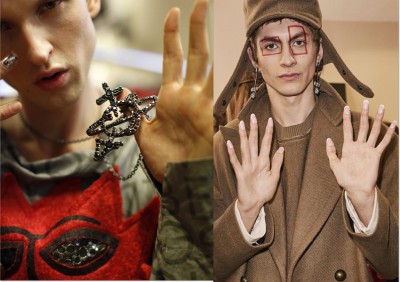 "What's good for the planet is good for economy", "Buy less, choose well, make it last", e secondo Vivienne Westwood nell'economia di una casa se lui e lei si scambiano i vestiti (taglia permettendo…) ne beneficia il budget familiare e l'ecosistema.

Ma alla fine "it's all about styling and being able to dress however you like", con quell'irriverente gusto per la trasgressione che fa sobbalzare al pensiero che Vivienne Westwood è la stessa stylist che ha vestito come impeccabili gentlemen inglesi gli orchestrali dell'ultimo Concerto di Capodanno di Vienna!
scegli un altro post

#fashionblog