Intensa e sensuale:
la nuova campagna pubblicitaria di Messika Paris punta su tre supermodel estremamente carismatiche nonostante l'età… avanzata come Kate Moss, Sylvia Hoeks e Joan Smalls, per interpretare le new entry della collezione diamanti Lucky Move.
«I wanted to create a trio of girls, a gang that would represent women in their diversity and each of whom, whatever their age, would embody a type of beauty», racconta Valérie Messika.
Le mille sfaccettature che avvolgono di luce e di mistero donne e diamanti nelle immagini in bianco e nero di Mert & Marcus.
E il messaggio arriva chiaro e forte: «Messika is for everyone», dice Joan. «Messika is more than just Jewelry. I think that it's an attitude», aggiunge Sylvia. «Messika jewels are comfortable which is important if you want to be a modern woman», conclude Kate.
In vendita anche online.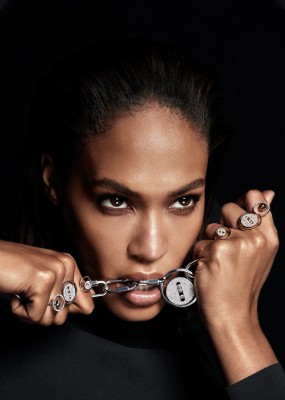 #messika #katemoss

#fashionblog