Moschino lancia sulla piattaforma della Milano Digital Fashion Week le collezioni resort create per lui e per lei da Jeremy Scott prima della pandemia: "it's from the great Before! The old world!", dice a Vogue.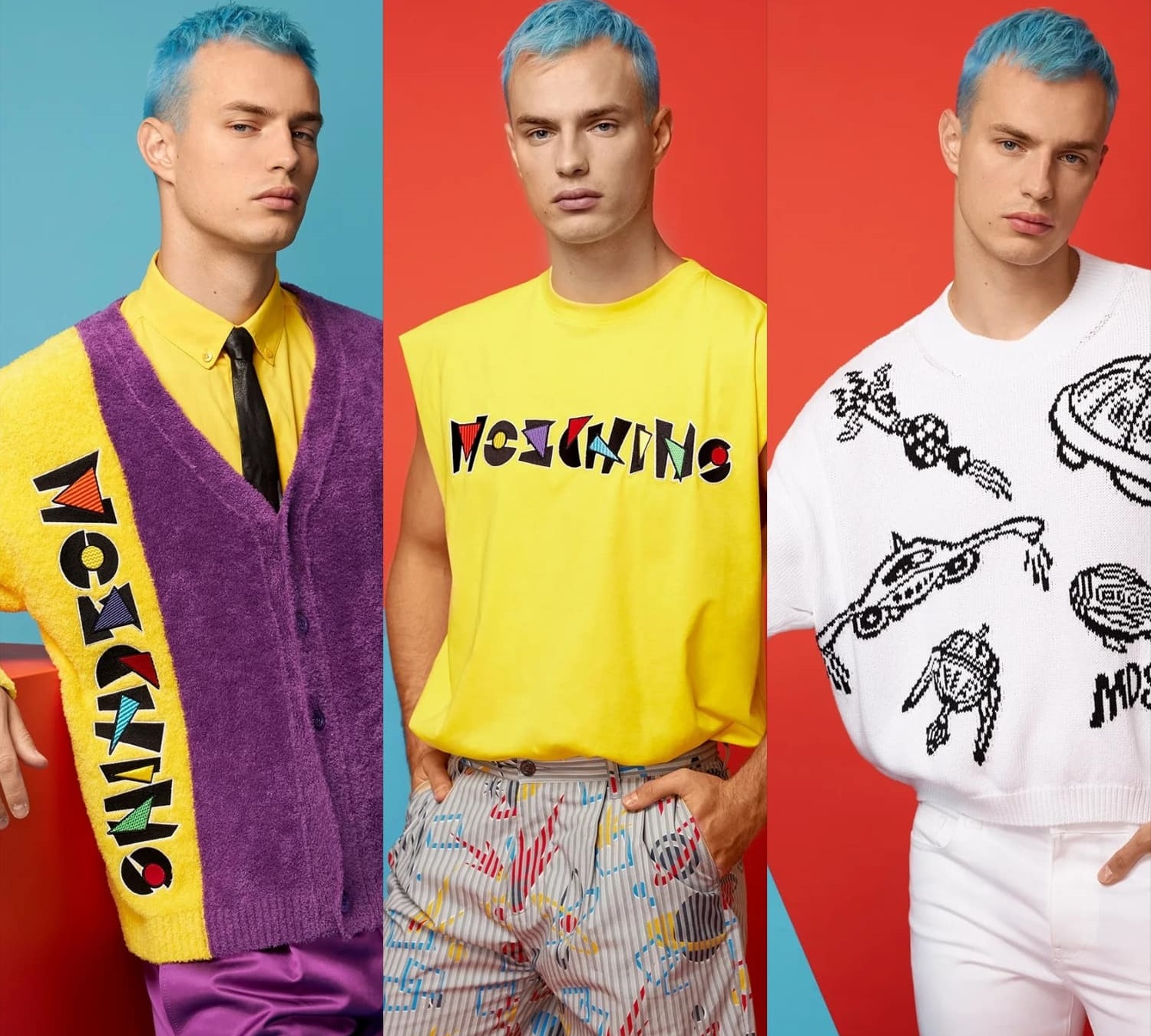 Candy colors, pois, UFO e il Tricolore per un Moschino "fun in fashion" che spilucca cartoons, Anni '50, pop art ed elementi kitsch: "I like to bring some humor, joy, color, and playfulness to put a smile on your face."
Il logo della casa è un camaleonte che cambia forme, colori e cita il Memphis Design svelando un debole di Jeremy Scott per la creatura di Ettore Sottsass: "I love Sottsass, he's my favourite designer of all time, of any kind".