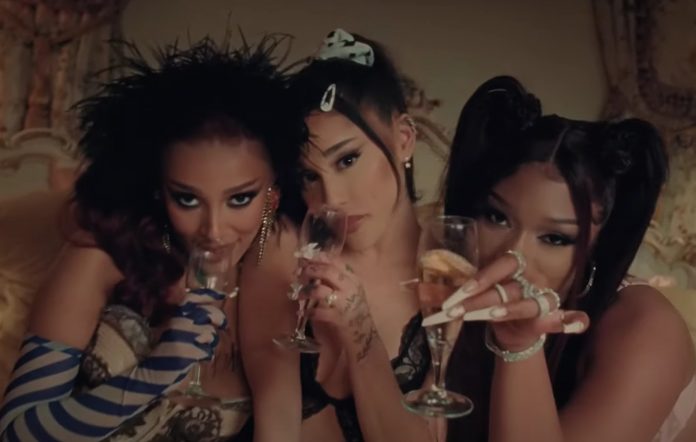 Assoluto relax con "Ari, Doja and Meg" in lingerie che si coccolano con champagne, patatine, baked alaska, fra twerking e ammiccamenti nel video appena uscito di 34 + 35 remix.
Protagoniste le birichine Ariana Grande, Doja Cat e Megan Thee Stallion.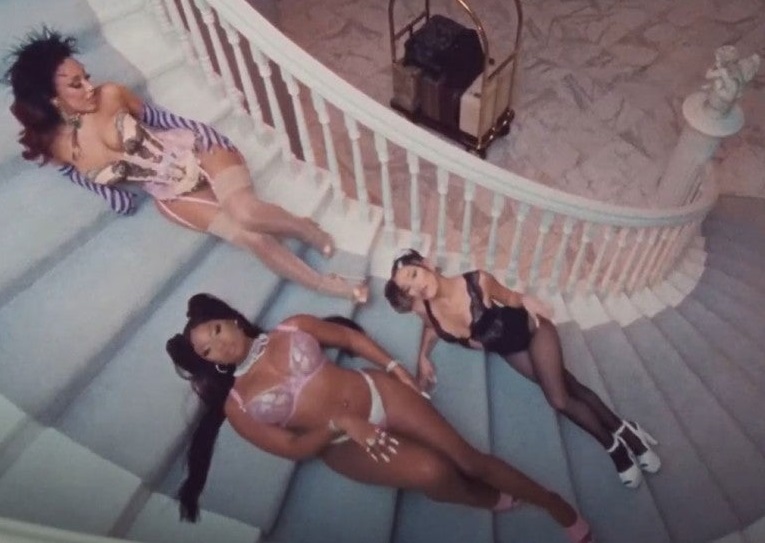 34 + 35 Remix è incluso nella versione deluxe dell'album Positions di Ariana Grande, in uscita il 19 febbraio e contenente chicche inedite di "Someone Like U (Interlude)", "Test Drive", "Worst Behavior" e "Main Thing".
Assolutamente ansiogeno invece video di Dua Lipa che canta We're Good sotto gli occhi di una povera aragosta che sta per finire in pentola ma (lieto fine?) la nave-Titanic affonda e la bestiolina infine si salva.
Il brano è tratto dall'album "Future Nostalgia: The Moonlight Edition", in cui Dua Lipa canta altri tre inediti oltre a We're Good:
It Ain't Me, That Kind Of Woman e Not My Problem feat. Jid.