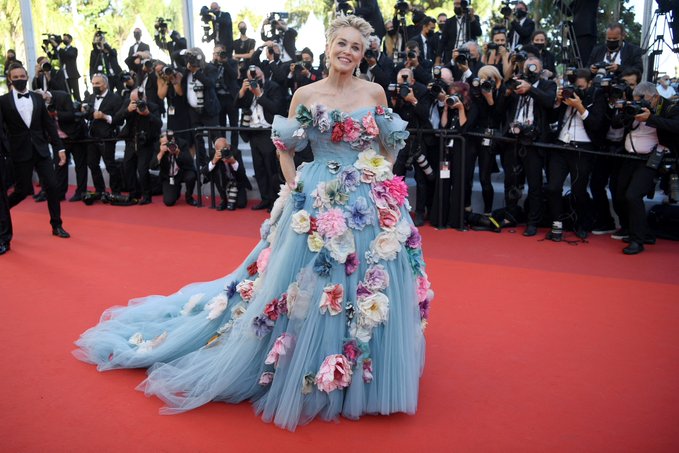 Ma quant'è bella Sharon Stone, che sorride radiosa sul red carpet di The story of my wife al Festival di Cannes, avvolta dalla celestiale haute couture di Dolce&Gabbana!
Altrettanto bella Sharon Stone che piange per l'emozione quando, a margine del Festival di Cannes, la star americana è nominata Commandeur de l'Ordre des Arts et des Lettres.
Torna il sorriso all'amfAR gala di Cannes, dove Sharon Stone attraversa il red carpet al braccio del figlio Roan in un Dolce&Gabbana delicatamente lilla.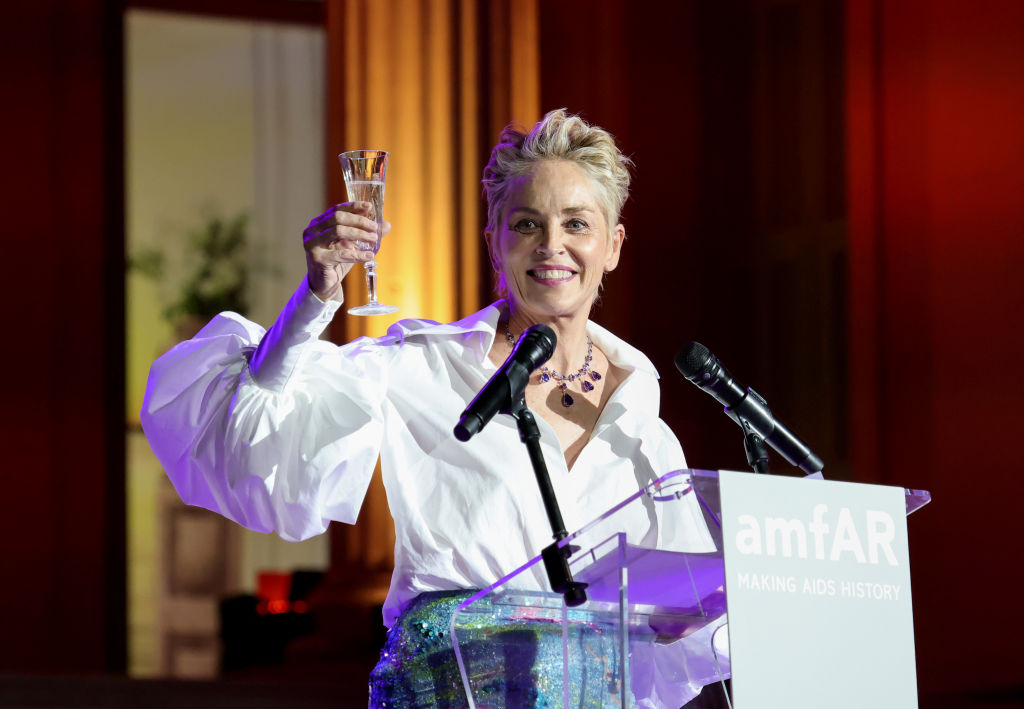 Ed è irresistibile auctioneer e madrina della serata: perfetta, con quel fisico da ventenne, nel suo sexy sleep dress noir di Alberta Ferretti.
Fotografatissimo a cena con Orlando Bloom.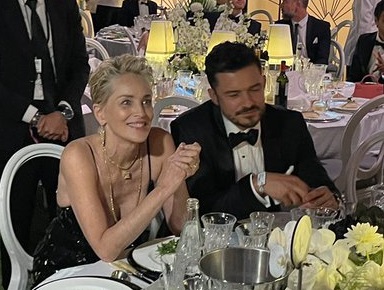 E dulcis in fundo Sharon Stone sul tapis rouge della serata finale del Festival del Cinema:
preziosa sirena Dolce&Gabbana che splende di luce propria!
E il presidente della giuria, Spike Lee, pensa bene di lasciare la scena a Sharon Stone per farle annunciare e premiare la regista Julia Ducournau e il film TITANE:
i vincitori della Palma d'Oro di Cannes.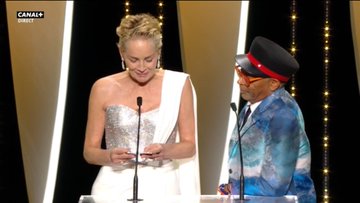 6